Duffel Bag
All of your personal items should be packed into a soft-sided duffel bag approximately 12" x 13" x 24" in size. Due to aircraft weight allowances and raft space, please limit your gear to 20 pounds.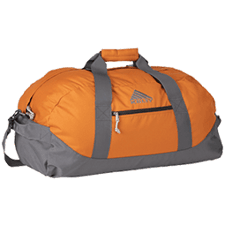 Gear Bag
Also upon arrival at the launch site of your trip, you will receive a water-resistant gear bag. This bag will contain your sleeping bag, sheet and ground tarp. You will put your duffel bag inside this bag, roll the top down and clip it securely to avoid getting your personal gear wet. Your personal gear bag will be available at camp each night of your trip.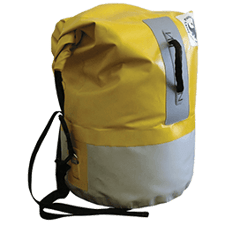 Day Bag
Upon arrival to the river's edge, you will be provided a water-resistant day bag (approximately 7" x 13"). In this day bag, you will want to put those items you wish to access during the day (raingear, camera, medications, sun block, lip balm, river guidebook, etc). We recommend packing these items in a simple plastic grocery sack inside your duffle for easy transfer to your day bag at the launch site.