Hummer Safari
Our Hummers are "open air" but have a shade canopy. This means you should plan for exposure to the outdoors and weather during your tour. Bring a small bag for sunscreen, lip balm, a wallet and a water bottle. Smart footwear for desert walking is recommended as well.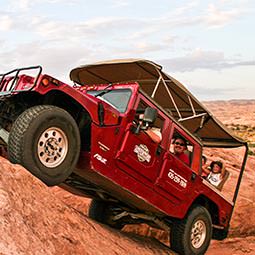 Rafting for the Day in Westwater Canyon
Red Cliffs Lodge is on the way to Westwater Canyon from Moab, so the shuttle bus will arrive in front of the main lobby to pick you up. You will want to be dressed and ready for river rafting when the shuttle bus arrives. Refer to your confirmation papers to check estimated arrival times.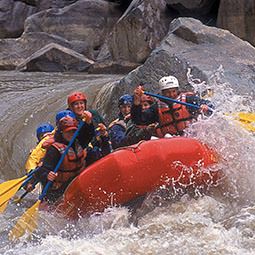 Horseback & Other Optional Activities
Horseback rides at Red Cliffs Lodge are optional, but be sure and coordinate your free time according to the scheduled horseback tours. There are a variety of activities at Red Cliffs and in Moab that will require the appropriate "active-wear" and preparations for exposure to the outdoors. Pack accordingly.